Work with us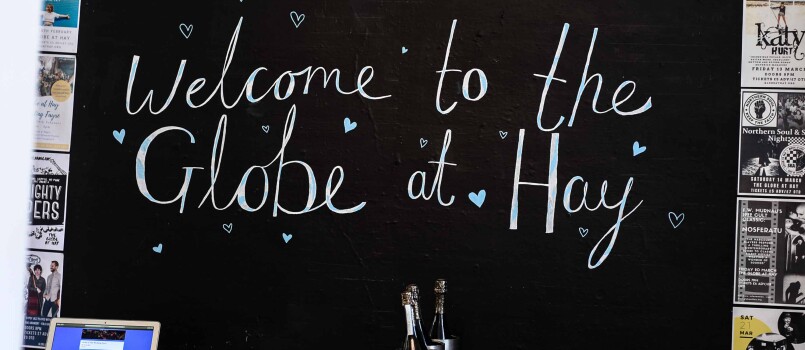 Be a part of our Community
Our team is evolving and there's always room for talented, enthusiastic people to learn more about arts events and management. Please contact us for further information.
Events Intern
Are you looking to take your first steps towards an exciting and rewarding career in events? Or gain experience in a fast-paced industry in a unique and welcoming venue?

The globe is looking for someone with energy and enthusiasm to be part of our small team.
The successful applicant should have an understanding of hospitality and events, and be a highly organised and creative individual with a strong can-do work ethic. You

will be working alongside other team members in the café and bar and will also provide administrative support with the booking and promotion of events at the venue.

Full-on job training will be provided, leading to a position for the right candidate.
The internship will also run alongside the build-up to HowTheLightGetsIn Festival,
the world's largest and most exciting philosophy and music festival!
This
is an amazing opportunity to get involved with the process of festival organisation, as well as a unique behind-the-scenes look! For further information on HowTheLightGetsIn click here.
Next steps...We'd love to hear from you! Please email your CV and cover letter to hire@globeathay.co.uk
Part-Time Team Members
We're looking for new members to join The Globe at Hay team! Experience within a busy working environment, as well as working in a bar or restaurant is preferable but not necessary as full training will be provided for the right candidate. A hard-working person with plenty of personality and excellent customer service skills are vital for this role. Holding a real passion for arts, music and events is desirable. You must be available to work evenings and weekends and being able to drive is essential if you are based outside of Hay-on-Wye.
For more information, or to apply for the role please email your CV and cover letter to mandy.houghton@globeathay.co.uk
We look forward to seeing you in Hay!