Weddings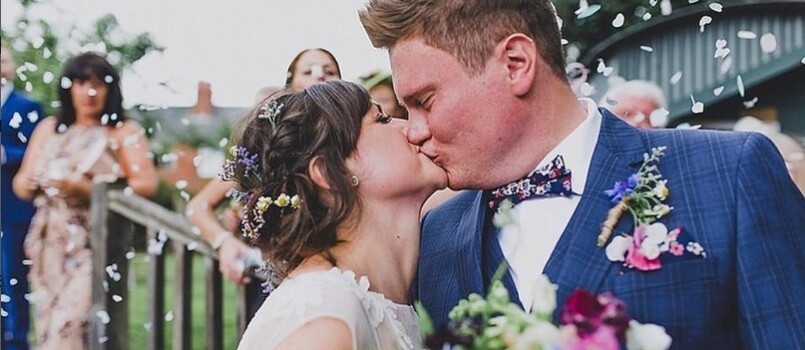 A Dream Wedding Venue in The Heart of Hay-on-Wye
About:
Set within the renowned book-town of Hay-On-Wye in the Wye Valley, The Globe at Hay is a beautifully converted chapel dating back to 1752. This historic venue stands proud in ample outdoor space, providing an idyllic setting for a fearlessly authentic wedding. The Globe is a tasteful blend of modern flourishes and historic architecture, with high ceilings, large windows, an original pulpit, and flagstone floors. The Globe is brimming with character and quirky features to create the perfect ambiance for a unique and memorable occasion. The venue is highly versatile, teeming with possibilities, from al-fresco gatherings to majestic ceremonies, giving couples ample choice to stage their happily ever after.
Facilities and Capacity
With a capacity of up to 120-day guests and 200 evening guests, The Globe at Hay is fully licensed to host weddings, civil ceremonies, and receptions amongst its various versatile spaces - inside and out.
Services
Our dedicated team understands all that is required to create your special day. From the moment you enquire, our experienced wedding coordinator Mary will take care of you. Our priority is to ensure that we cater to your individual needs, and, as a versatile venue, it can be tailored to suit any bespoke wedding ceremony or civil service style at a budget that suits you. We'll help ensure your arrangements run smoothly and will always be on hand and happy to advise.
@andrewbarrellphoto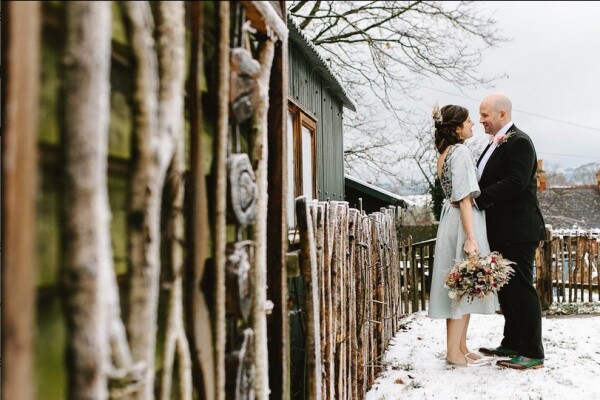 Ceremony
The Globe at Hay is licensed to perform legal civil ceremonies.
The ceremony is the most important part, and we here at The Globe at Hay can offer a truly unique space that is both modern and quirky in appearance with deeply rooted vintage charm. We have different package wedding packages available. Ceremony hire covers exclusive use of the impressive Globe Main Room, where you can adapt and design the space to fit your individual needs.
We can seat up to 80 people using our traditional pews, originally when The Globe at Hay was still an operating chapel. For those who wish to see your wedding ceremony from a bird's eye view, there is also a viewing balcony capable for 40 people.
We have a full range of technical equipment, including an impressive 10ft x 25ft projection space, which you can hire to project during your wedding ceremony. We have a full in-house PA and speakers, so your entrance and exit music can sound as impressive as possible.
Receptions
The Globe at Hay is split into 3 versatile spaces: the impressive double-height Main Hall, perfect for formal or informal dining, dancing, and wedding receptions; the Upper Gallery, which overlooks the Main Hall, providing a quieter area for guests to relax; and the flag-stoned Lower Gallery, which offers the ideal wedding party space for DJs and guests wanting to dance into the night! From vintage-style garden parties or monster ceilidh shindigs to intimate drinks receptions or a sit-down meal, The Globe at Hay can act as a blank canvas for your wedding reception.
Our Globe Gardens are ideal for arrival drinks, marquees, barbecues, or even games for the guests. We can cover all of your tech and AV needs, including several large wall projectors and blackboards for really personalizing the space.

Dining
The Lower Gallery houses our Burger Me Restaurant. With food prepared by our talented chefs and served to you by our friendly Front of House team, we ensure your wedding dining experience is second to none. At The Globe at Hay, we believe that every wedding is unique and therefore always caters to the individual. You can trust our experienced in-house chefs to deliver an exciting and delicious menu for your special day.
Our excellent chefs can offer a range of delicious menus to suit your requirements; featuring canapés, exquisite buffets, and evening selections.
Live music
As a live music venue, The Globe at Hay is the perfect place to host any entertainment of your choice. We have top-of-the-range sound equipment and an in-house sound technician to ensure you have the best sound throughout your day.
The Main Hall and Lower Gallery are both primed to deliver a memorable wedding party. With the option of having a DJ or live band, you can create your desired celebratory atmosphere. We guarantee even the most dance-floor shy guests won't be able to resist...
Talk to us about your dream wedding: hire@globeathay.co.uk