Community Events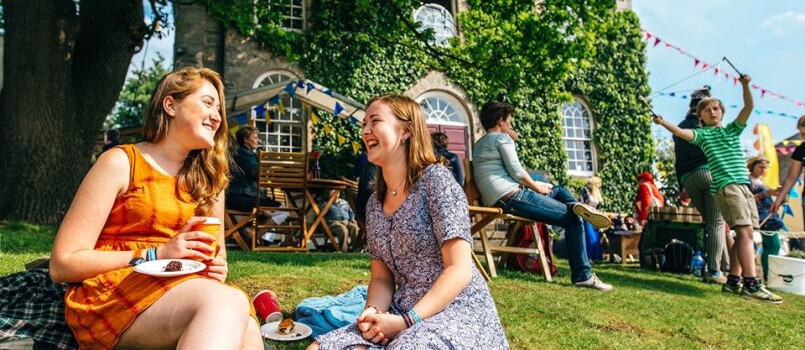 An idyllic gem along the River Wye, Hay-on-Wye is mostly known as the world's first town of books and boasts a vibrant/quirky community of emerging talent, established artists and upcoming freelancers. Here at the Globe at Hay, we thrive on supporting the people in our community.
Local talent from DJ Max Galactic, Inclines to Young Garbo have brought the chapel down at a Saturday Shenanigans, and serenaded Friday Live audiences. Birthday parties have been held for the people of Hay, as well as celebratory events such as Baby Showers, Anniversaries and Engagement Parties. Interviews with members of our community in our popular event Desert Island Picks. In addition, we work closely with creatives and tutors within our community and are proud to host events for YOU every day in our venue from language lessons, to coworking sessions, and philosophy cafe, to our renowned open mic night.
Find the community event you're looking for at The Globe at Hay:
If you are looking to begin teaching a class or have a community event enquiry, our diverse venue could be for you!
Email us or call us on 01497 821762 to discuss your ideas.