Get Involved with The Globe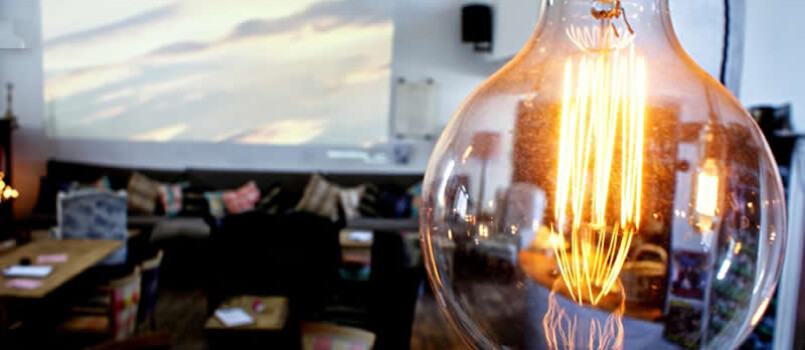 We would love you to get involved
Volunteering
Volunteering at The Globe at Hay can range from committing a few hours to a few days a week. We can often work around your schedule and offer a range of benefits to our valued helpers. These include free tickets to all Globe at Hay events, heavily discounted food and drink and priority tickets for our flagship festival HowTheLightGetsIn.
Volunteers typically work in the Front of House role and support the Events Coordinator in producing seamless, professional events. If you are interested in volunteering at The Globe at Hay, please do get in touch.
Talks & Workshops
The IAI exists to promote ideas. The Globe at Hay is our space for doing this. Whether it is a high-profile political debate, a workshop for adults or children, or a discussion group that interests you, let us know, and we'll find a space for it.
If you have an idea for a talk or workshop, get in touch, and we'll do all we can to help.
Fundraising
We are proud to have hosted many great fundraising events for local causes we believe in and will always make room in our programme where possible.

We previously supported groups such as 'Hay to Timbuktu', 'Plan B' and the 'Belize Gateway Trust'.

If you have an idea for a fundraising event, get in touch, and we'll do all we can to help.
Promoters
We're always looking for exciting new people to put on events at the Globe. Our space has a capacity of 250, brilliantly toeing the line between intimacy and atmosphere. We provide all essential equipment as well as a sound technician on the night of events.

If you think you could but on a memorable night of entertainment, don't hesitate to contact us.
Video & Photo
We're always looking for talented photographers and videographers to come to our events. We are on a mission to create unique and diverse content for our websites and social networks.


If you're interested in coming to an event to help create our content, then we'd love to hear from you!
Please contact us with any enquiry.